Use separate private and secure browser for your crypto transactions and dapp interactions
Free download with no registrations, ads or other annoying stuff. Get started in minutes.

Built in wallet. Import existing accounts or create new ones with a click of a button.

No additional plugins required, Dappscape™ supports online and downloadable dapps (.dapp) out of the box.

Discover and use the best dapps in the built in Dappstore. Crypto Games, Exchanges, NFT Markets and more.
Download now for Windows or Mac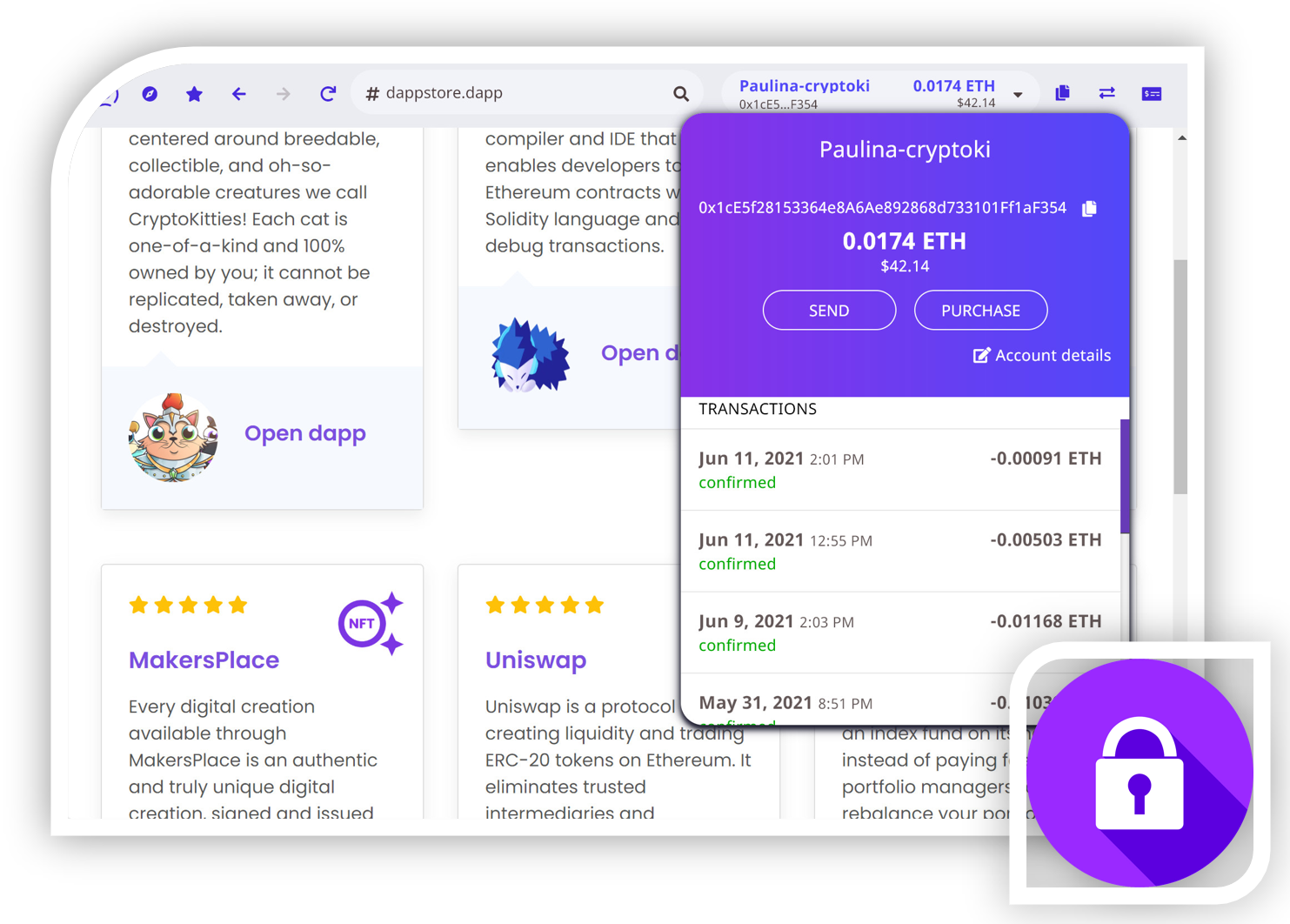 Dappscape™ for dapp developers
Developing and publishing dapps has never been easier
Download Dappscape™
Dappscape™ contains everything you need to connect your dapp to Ethereum blockchain.
Develop in test or real environment
Dappscape™ has built-in access to Ethereum mainnet and major test nets like Ropsten, Rinkeby, Goerli and Kovan. You can also setup your own.
Publish with one click
Publish a dapp with one click, so everybody can access it!